MV Agusta, originally known as Meccanica Verghera Agusta was founded in the year 1945. The marquee motor cycle company has its headquarters based in Italy, but with a wide range of distribution stores across Europe.
For the sport motorcycle enthusiasts, there is everything to love about the company's latest release. Take a look at the 2016 MV Agusta Brutale Dragster 800 Review.
15 years after the first Brutale was released, the new model has hit the show yet again. It features sporty design look that gives it a fantastic appearance that pleases the eye. Just from the first view of the Dragstar and any motorcycle enthusiast will know of its power performance and speed on the tarmac.

Special Features
Engine
The sport bike is installed with a 3-cylinder engine that demonstrates its power and performance in terms of reaching top speed. The engine just weighing about 52 kgs offers maximum elasticity and low fuel consumption makes it the most desired bike among the motorcycle enthusiasts.
Electronics (Motor&Vehicle; Integrated Control)
The spectacular bike features a special injection-ignition system that was first implemented on Rivale 800. The system allows the rider to configure settings on 4 different mappings. The design also includes 8-level traction control to ensure maximum precision on its astounding acceleration.
Technical Specifications
Engine
Ignition – electric
Timing system – D.O.H.C
Engine type – 3-cylinder 12 valve with 4 stroke
Compression ratio – 13.3:1
Cooling system – oil radiators and separated liquid
Dimensions and weight
Wheelbase – 1380 mm
Saddle height – 811mm
Fuel tank capacity – 4.39 US gal
Performance:
Max speed – 153.1 mph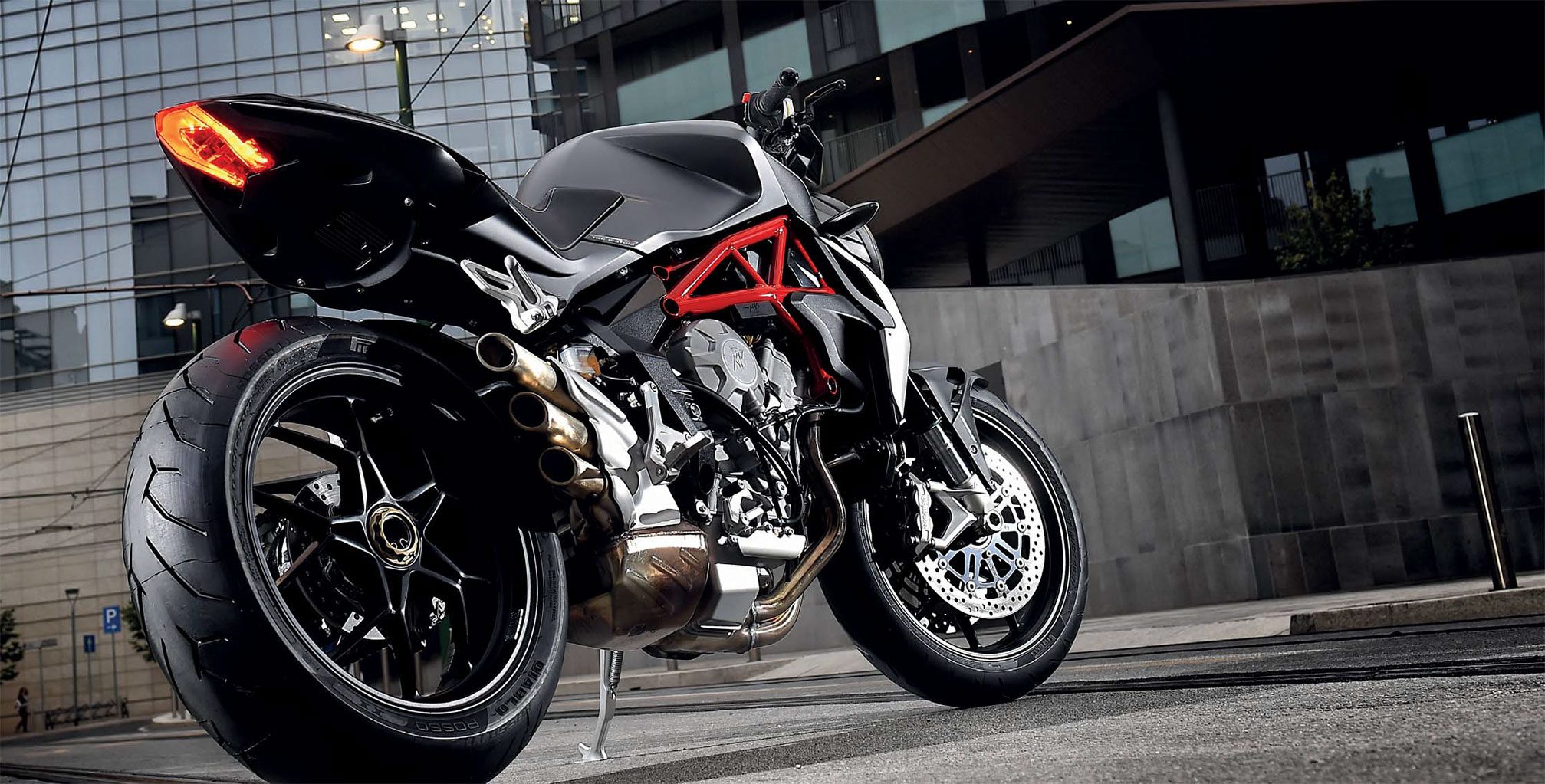 Price
The MV Agusta Brutale Dragster 800 premiered first in September 2015, and the model is available from the manufacturer's retail store.
The 2016 MV Agusta Brutale dragster 800 is priced at about $14998, pretty cool considering its sheer power and performance.