BMW Motorrad USA made the much-awaited announcement of the pricing of their new 2017 motorcycle, the R nineT Scrambler. This new bike from BMW is set to hit dealer showrooms later in the month. For $13,000, one rides away with the latest in BMW's Heritage line-up, which still features a classic design and customizability.
Powering the BMW R nineT Scrambler is the legendary flat-twin boxer engine, which keeps the hallmark design, sufficient torque and exceptional sound that BMW bikes have come to be known for over the past nine decades. The trusty air/oil cooled 1,170 cc engine is capable of producing 110hp at 7,750 rpm and hitting a peak torque of 86 lb./ft. at 6,000 rpm. This gives the bike adequate power for acceleration from a stop as well as rolling acceleration.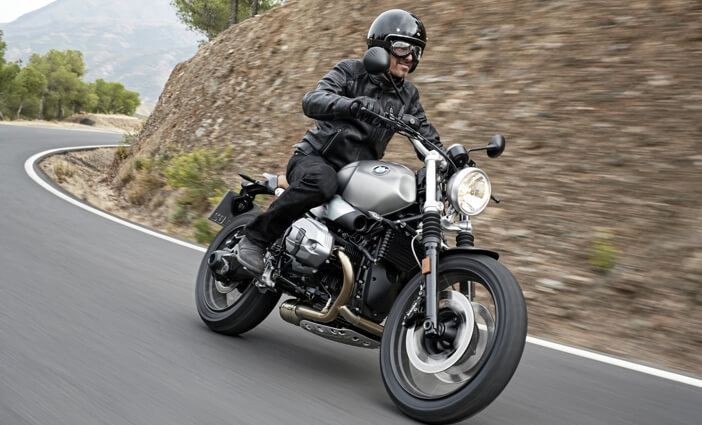 The new R nineT Scrambler, like the one before it, features iconic elements of the past era. It is an excellent blend of classic design principles and BMW's state-of-the-art technology. BMW offers a wide range of customization options, including both original accessories from BMW Motorrad and aftermarket accessories.
In line with its purist characteristics, the BMW R nineT Scrambler comes with a Monolith metallic matt finish, which also covers the headlamp housing and fuel tank. To enhance the bike's classic looks, the wheels, swing arm, frame, tail panel, engine housing, front fender, and telescopic forks and gaiters are all painted black. This provides a wonderful contrast that works perfectly to give the bike an edgy look.
The design also features contrasting aluminum surfaces, giving the new bike both a retro and futuristic feel. This is a good example of a pure, essential and non-conformist motorcycle that will satisfy any enthusiast. The new BMW R nineT Scrambler combines exceptional quality, technology and riding dynamics, all qualities that BMW has come to be known for.